Religious Studies
Our RE Curriculum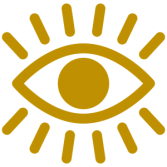 Vision
Our RE Curriculum is underpinned by Barnet's Agreed Syllabus and its golden threads. We use Discovery RE to support us in our content choices. It is inclusive and is underpinned by questioning throughout. By asking 'big questions' we enable children to gain a deeper understanding of how religion influences an individual's life. By educating our pupils about how other people live their lives and their religious beliefs, we enable them to reflect on what they believe and the choices they make, thus enabling them to develop an understanding of themselves and tolerance and respect for others.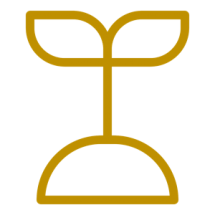 Personal growth/respect
At Moss Hall we…
think about ourselves and belonging and the values we personally hold
learn about religious and cultural values to develop an open-minded and respectful outlook
make connections between religious values to develop empathy and tolerance
use accurate vocabulary to show understanding and respect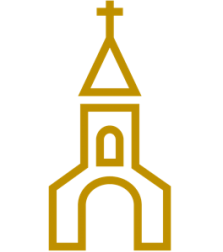 Learning about religion
At Moss Hall we...
use a range of stories, celebrations and symbols to learn about different religions
use concrete objects/artefacts to illustrate religious practice and beliefs 
reflect on these beliefs through discussion with our peers
draw from/on the expertise of local religious leaders to recognise and celebrate diversity in our local community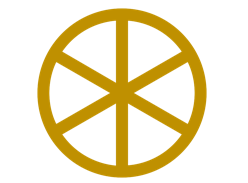 Learning from religion
At Moss Hall we…
think about leaders, teachers and recognise local religious leaders and inspirational members of our community
identify their beliefs and what they look like in action
identify values through stories and celebrations and link them to our own lives
recognise the importance of religion in the world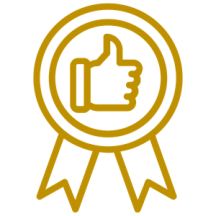 Assessment
At Moss Hall we…
answer a key question to assess depth in the subject
are creative in our response to reflect our individuality
remain respectful
Long Term Overview
 
EYFS
Year 1


Christianity & Judaism

Year 2


Christianity& Islam

Year 3


Christianity & Sikhism

Year 4


Buddhism & Judaism

Year 5


Christianity, Islam & Humanism

Year 6


Christianity & Hinduism

Autumn 1
Special People: What makes people special?



Christianity/Judaism

Rosh Hashanah & Yom Kippur

:

Are Rosh Hashanah and Yom Kippur important to Jewish children?



Judaism

Jesus' Teachings: Is it possible to be kind to everyone all of the time?



Christianity

Prayer & Worship: Do people need to go to church to show they are Christians?

Christianity

Buddha's teachings: Is it possible for everyone to be happy?



Buddhism

Beliefs & Practices: What is the best way for a Muslim to show commitment to God?

Islam



Mosque Visit

Prayer & Worship: What is the best way for a Hindu to show commitment to God?



Hinduism

Autumn 2

Christmas: What is Christmas?





Christianity

Christmas: What gifts might Christians have given Jesus if he were born in Finchley?



Christianity

Christmas - Jesus as gift from God: Why do Christians believe God gave Jesus to the world?

Christianity



Church Visit

Christmas: Has Christmas lost its true meaning?

Christianity



Westminster Abbey

The 8 fold path: Can the Buddha's teachings make the world a better place?



Buddhism

Christmas: Is the Christmas story true?



Christianity

Hindu Beliefs: How can Brahman be everywhere and in everything?

Hinduism



Mandir Visit

Spring 1
Celebrations: How do people celebrate?



Hinduism

Chanukah: Does celebrating Chanukah make Jewish children feel closer to God?

Judaism



Synagogue Visit

Prayer at home: Does praying at regular intervals help a Muslim in his/her everyday life?



Islam

The Amrit Ceremony and the Khalsa: Does joining the Khalsa make a person a better Sikh?



Sikhism

Beliefs & Practices: How special is the relationship Jewish people have with God?

Judaism



Rabbi Visit

Beliefs & Moral Values: Does the belief in Akhirah help Muslims lead good lives?



Islam

Christmas: How significant is it that Mary was Jesus' mother?



Christianity

Spring 2
Easter: What is Easter?



Christianity

Easter - Palm Sunday: Why was Jesus welcomed like a king by the crowds on Palm Sunday?



Christianity

Easter-Resurrection: How important is it to Christians that Jesus came back to life after his crucifixion?

Christianity

Easter - Forgiveness: What is 'good' about Good Friday?



Christianity

Passover: How important is it for Jewish people to do what God asks them to do?



Judaism

Easter: Is Christianity still a strong religion 2000 years after Jesus was on Earth?



Christianity

Summer 1
Stories: What can we learn from stories?

Christianity/Islam/Hinduism/Sikhism
Creation Story: Does God want Christians to look after the world?



Christianity

Community & Belonging: Does going to a mosque give Muslims a sense of belonging?



Islam

Sharing & Community: Do Sikhs think it is important to share?



Sikhism

Rites of Passage and good works: What is the best way for Jewish people to show commitment to God?



Judaism

Beliefs & Practices: What is the best way for Christians to show commitment to God?



Christianity

Beliefs & Moral Values: Do beliefs in Karma, Samsara and Moksha help Hindus lead good lives?



Hinduism

Summer 2
Special Places: What makes places special?



Christianity/Islam/Judaism

Shabbat: Is Shabbat important to Jewish children?



Judaism

Hajj: Does completing Hajj make a person a better Muslim?



Islam

Prayer & Worship: What is the best way for a Sikh to show commitment to God



Sikhism

The 8 fold path: What is the best way for a Buddhist to lead a good life?



Buddhism

Beliefs & Moral Values: How should Humanists lead a good life?



Humanism

Beliefs & Meanings: Is anything ever eternal?



Christianity