Reading
Vision
We use a carefully selected spine of books to teach a range of reading strategies in a whole-class setting. This presents regular opportunities for paired discussion, small group discussion and whole-class discussion of the book being studied. The spine includes a range of genres across fiction, poetry and non-fiction. During daily reading lessons, children build their vocabulary, reinforce their understanding of the text through paired discussion, and develop comprehension skills. What they read in their English lessons deepens their understanding of the world around them and inspires creativity and imagination across the curriculum. We look at a diverse range of authors to help the children differentiate between writing styles and begin to give their opinion on what they like to read. By the time every child leaves Moss Hall, we hope to have instilled a love of reading by creating positive and enthusiastic experiences around books and finding the right books that spark passion and curiosity in our lessons.
We want the children in our school to...
enjoy reading all genre of books and appreciate the value and worth of reading in everyday life

read a range of different kinds of reading material fluently and with understanding

m

ake choices about the sorts of texts that they enjoy

use reading skills to search for information

use a full range of reading cues (e.g. phonics, grammar and context)

read 'between the lines' and behind the images

be exposed to literature that is beyond their current experience and fluency

we use a comprehensive, robust, curriculum-aligned literacy program called Read Write Inc to teach phonics
 
We use a number of different strategies to promote a child's love of books and encourage them to become confident, independent readers.  Children are provided with many opportunities to read, enjoy and share books as well as being emerged in language-rich environments with access to a breadth of vocabulary and print.  We have a range of reading books for children to borrow including from our own school library which contains a wide range of reading materials to support children of all abilities.
Early Reading in the Infants
Throughout the school day, children are provided with many opportunities to develop and strengthen their literacy skills. These include:
A prompt start to learning phonics in the first weeks of Reception.  We use a Systematic Synthetic Phonics (SSP) approach with a DfE validated programme - Read Write Inc phonics.  Children enjoy fast paced precisely taught sessions four times a week in Early Years Foundation Stage and Key Stage 1.

They experience success from the very beginning. Lively phonic books are closely matched to their increasing knowledge of phonics and 'tricky' words (red words) and, as children re-read the stories, their fluency increases.  Children take home books to practice the sounds they have been learning in school. 

We expect most children to move on from this phonics approach towards the end of year 1/ beginning of year 2.

Once the children leave the Read Write Inc programme they enjoy daily whole class reading sessions which are are carefully planned to ensure the reading domains are secure.

Literacy and learning across the curriculum centres upon a a focus text from our Book spine. 

Home reading books which include a reading booked linked to the instructional phonic level children are working at as part of Read Write Inc.

A class novel (Year 2)

Opportunities to browse, select and read books in the class reading area; we invest in borrowing high quality non-fiction books from the Barnet Schools Library Service 

Opportunities to role play and act out fictional scenes

We set the children reading challenges at the end of each term

We celebrate national events such as 'World Book Day'.

We actively engage with our parents and ask them to come and take part in our 'secret reader' sessions.

 
Phonics and pre-reading
Pre-reading skills are taught using systematic, synthetic phonics following the Read Write Inc programme.
Children begin the Read, Write Inc programme at the start of the Reception Year and continue across Key Stage 1 (Years 1 and 2). Every child between Reception and into Year 2 has a 30-minute phonics lesson. At the start of Reception, it is for about 15 minutes and then we build up to 30 minutes of phonics lessons four times per week - we are doing phonics 5 times a week at the moment. Year 2 build on their phonics knowledge and move into learning about grammar and spelling routinely to support reading and writing. The children are taught within the closely matched set of sounds that are appropriate to their level of development. They are assessed every 6 to 8 weeks and groups are sorted accordingly. The phonemes (sounds) are systematically taught before the children are shown how to blend them for reading and segmenting them for writing.
Alongside this, the children are taught the 'common exception words' (those words which do not entirely follow the phonic rules). Staff receive regular training in the teaching of phonics which ensures that they deliver interesting, interactive sessions that engage and motivate the children.
Children take home reading books to support their phonic understanding and appreciation. Parents are supported to help their children through training sessions run by the school staff and by accessing information in the Read, Write Inc parent portal.
Early Reading in the Juniors
At Moss Hall we...
use Read, Write, Inc. to support our children who are still learning to decode

scaffold our reading and lessons, using alternative high-quality texts or resources suited to the individual

read regularly with adult support to build reading stamina and challenge our readers to increase their pace

include measurable and precise intervention to support any children who join us in the juniors reading below the expected standard.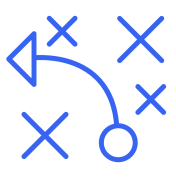 Reading Strategies
At Moss Hall we…
ask questions aloud or in our heads as we are reading 

stop and clarify the meaning of unfamiliar words or phrases that we come across using our 'clarifying toolkit'

summarise what we have read efficiently 

make predictions about what we might read next, based on what we have already read

make connections between things we read and experiences we have

evaluate the language that authors use and give our opinion

infer meaning about characters, setting and plot from clues that the writer gives us in the text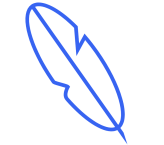 Authors
At Moss Hall we...
use story time at the end of the day to encourage a love of reading and broaden our children's knowledge of different authors

study the lives of the authors that we read and make connections 

identify themes between books by different authors

 display and celebrate the authors we have read in our classrooms
Assessment 
At Moss Hall we…
use NFER tests to monitor progress in reading and identify misconceptions

use the Star Reader quiz to assess the children's reading age

use mini plenaries in Destination Reader to assess the children's understanding of the text

assess comprehension skills through weekly 'Big Picture' lessons with written answers

listen to the children read aloud regularly and assess fluency and comprehension through questioning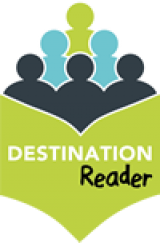 Destination Reader
At Moss Hall we…
teach seven core reading strategies

build our reading stamina every day

ask and answer questions verbally using sentence stems

find evidence in our books to justify our ideas

use our verbal reasoning to develop our written comprehension answers

hear adults read aloud every day to demonstrate tone, intonation, pace, pitch and understanding of punctuation.

plan exciting experiences and activities to launch new books to our children

define unfamiliar vocabulary in the books we are reading as a whole class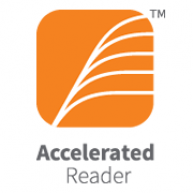 Accelerated Reader
At Moss Hall we...
encourage reading for pleasure by using the word count function to monitor the volume of children's reading

encourage reading for understanding through regular AR quiz times in the weekly timetable as well as expectations that these are completed for homework when a book has been completed

celebrate reading success by conducting termly AR raffles based on both word count and hard work

use a half termly Star Reader quiz to assess children's reading age