Computing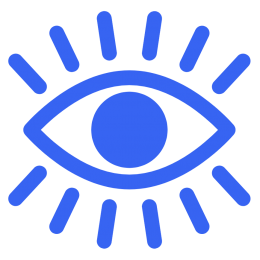 Vision
Computing at Moss Hall aims to provide learners with the skills and knowledge to access and succeed in the ever changing technological world. We follow the Kapow scheme of work which covers the three key areas of computing: computer science, information technology and digital literacy. The units explore concepts such as multimedia, programming, computer systems, data handling and draw connections between these. These provide our children with real experience in areas of computing which will prepare them for the wider world. Throughout all of our units we inform children how to be safe and responsible whilst online. Our children are surrounded by devices being updated every day to meet the needs of our modern society, so at Moss Hall we are continually evaluating our computing curriculum to ensure it is relevant.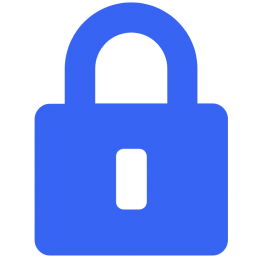 Online Safety
At Moss Hall we...
understand children are now a part of the global virtual community - online, there are threats and experiences that children are confronted with when they use the internet

provide children with the skills to be critical thinkers and to understand how to conduct themselves online safely

develop our children's ability to evaluate the quality, integrity and reliability of what they read online (fake news, conspiracy theories, politically biased media) 

ensure children know they can report anything that concerns them online
Please speak to school should you need any further online safety support or if any difficulties  arise that you are unsure of. The following websites can also give you support and guidance:


Computational Thinking
At Moss Hall we…
introduce learners to computer networks, hardware and data representation
prepare our students to use logical reasoning and algorithmic thinking to decompose, solve and innovate digitally

analyse problems in computational terms, and have repeated practical experience of writing computer programs in order to solve such problems

ask children to highlight how different functions relate and affect the overall result, when coding programs or editing media

Information Technology
At Moss Hall we...
develop learners to evaluate and apply information technology, including new or unfamiliar technologies, analytically to solve problems

develop understanding of concepts through real world problems relevant to our children's lives



Digital Literacy
At Moss Hall we…
are responsible, confident and creative users of information and communication technology

give opportunities for learners to express themselves and develop ideas through graphic design, video and image

prepare our children to be active and responsible online citizens


Assessment 
At Moss Hall we…
assess children on their understanding of the knowledge as well as real life applications of the skills in projects that allow students to be enthusiastic and creative

ask children to provide and receive feedback from their peers to further develop upon their understanding of computing
Long Term Overview
 
EYFS
Year 1
Year 2
Year 3
Year 4
Year 5
Year 6
Autumn 1
Online Safety: Using the Internet, Images, Reporting Worrying Things, Passwords


(Ongoing and repeated throughout the year)

Computing Systems and Networks: Improving Mouse Skills

Online Safety: Using the Internet Safely
Computing Systems and Networks: What is a Computer?

Online Safety: What happens when I post Online?
Computer Systems & Networks: Network and the Internet

Online Safety: When Something Upsets me Online
Skills Showcase: HTML

Online Safety: How can I be Safe and Respectful Online?
Data Handling: Mars Rover 1

Online Safety: Online Protection
Programming: Intro to Python

Online Safety: Life Online
Autumn 2
Computer Systems & Networks: Using A Computer
Programming: Bee Bot

Online Safety: Using the Internet Safely Recap
Computing Systems and Networks: Word Processing

Online Safety: How do I keep things Safe Online?
Computer Systems & Networks: Emailing

Online Safety: Cyberbullying
Programming: Further Coding with Scratch

Online Safety: How do Companies Encourage us to buy Online?
Skills Showcase: Mars Rover 2

Online Safety: Online Communication
Data Handling: Big Data 1

Online Safety: Sharing Online
Spring 1
Computer Systems & Networks: Exploring Hardware
Programming: Algorithms Unplugged

Online Safety: Safer Internet Day
Programming: Algorithms and Debugging

Online Safety: Safer Internet Day
Data Handling: Comparison Cards Databases

Online Safety: Sharing of Information
Data handling: Investigating Weather

Online Safety: Fact, Opinion or Belief?
Creating Media: Stop Motion Animation

Online Safety: Online Reputation
Data Handling: Big Data 2

Online Safety: Creating a Positive Online Reputation
Spring 2
Programming: All About Instructions
Skills Showcase: Rocket to the Moon

Online Safety: Online Emotions
Data Handling: International Space Station

Online Safety: Who Should I Ask?
Computing Systems and Networks: Journey inside a computer

Online Safety: Beliefs, Opinions and Facts on the Internet
Computer Systems and Networks: Collaborative Learning

Online Safety: What is a Bot?
Computing Systems and Networks: Search Engines

Online Safety: Inaccurate Information
Computing Systems and Networks: Bletchley Park

Online Safety: Capturing Evidence
Summer 1
Data Handling: Introduction To Data
Creating Media: Digital Imagery

Online Safety: Always be Kind and Considerate
Programming: ScratchJr

Online Safety: It's My Choice
Programming: Scratch

Online Safety: Rules of Social Media Platforms
Programming: Computational Thinking

Online Safety: What is my #TechTimetable like?
Programming: Crumble

Online Safety: Online Bullying
Creating Media: History of Computers

Online Safety: Password Protection
Summer 2
Programming: Programming Bee Bots
Data Handling: Introduction to Data

Online Safety: Posting and Sharing Online
Creating Media: Stop Motion

Online Safety: Is it True?
Creating Media: Video Trailers

Online Safety: Sharing of Information
Creating Media: Website Design

Online Safety: What happens when I Search Online?
Programming: Music

Online Safety: Online Health
Skills Showcase: Inventing a Product

Online Safety: Think Before You Click
Progression Map